"Detroit, my Detroit"
This essay appeared in Heaven was Detroit: From Jazz toHip-Hop and Beyond, edited by M.L. Liebler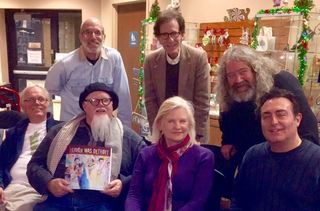 Here we are at the St. Clair Shores Public Library, talking about "Heaven was Detroit." L-R front, Detroit jazz historian Lars Bjorn, Liebler, me, and S.R. Boland. Back row, L-R, Gary Graff, Herman Daldin and Willy Wilson.