Fever: Little Willie John, A Fast Life, Mysterious Death and the Birth of Soul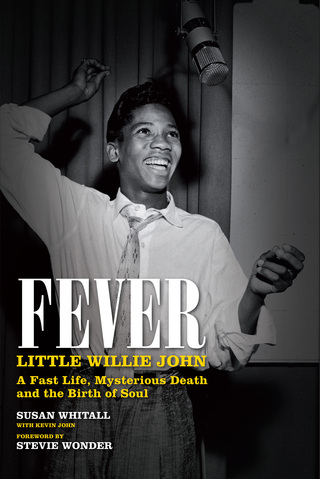 Little Willie John lived for a fleeting 30 years, but his dynamic and daring sound left an indelible mark on the history of music. His deep blues, rollicking rock 'n' roll and swinging ballads inspired a generation of musicians, forming the basis for what we now know as soul music.

Born in Arkansas in 1937, William Edward John found his voice in the church halls, rec centers and nightclubs of Detroit, a fertile proving ground that produced the likes of Levi Stubbs and the Four Tops, Stevie Wonder, Aretha Franklin, Diana Ross and the Supremes, Smokey Robinson and Hank Ballard and the Midnighters. One voice rose above the rest in those formative years of the 1950s, and Little Willie John went on to have 15 hit singles in the American rhythm & blues chart, with considerable cross-over success in pop. Some of his songs might be best known by their cover versions ("Fever" by Peggy Lee, "Need Your Love So Bad" by Fleetwood Mac and "Leave My Kitten Alone" by The Beatles) but Little Willie John's original recording of these and other songs are widely considered to be definitive, and it is this sound that is credited with ushering in a new age in American music as the 1950s turned into the 60s and rock 'n' roll took its place in popular culture.

The soaring heights of Little Willie John's career are matched only by the tragic events of his death, cutting short a life so full of promise. Charged with a violent crime in the late 1960s, an abbreviated trial saw Willie convicted and incarcerated in Walla Walla Washington, where he died under mysterious circumstances in 1968.

In this, the first official biography of one of the most important figures in rhythm & blues history, author Susan Whitall, with the help of Little Willie John's eldest son Kevin John, has interviewed some of the biggest names in the music industry and delved into the personal archive of the John family to produce an unprecedented account of the man who invented soul music.



"Deftly explores the mystery and tragedy of his life and death..."
-- New Orleans Times-Picayune, "Best Music Books of 2011."
"(Four stars) Superb...a remarkable story that Whitall details with exceptional clarity."
-- Mojo
"As fast paced, enchanting and gritty as Willie John's own life and his meteroic climb to the top of the music charts.
-- Bill Castanier, Lansing City Pulse
"A well-written biography of one of the greatest R&B singers to come out of Detroit."
-- New York Amsterdam News
"Finally justice is served and Little Willie John gets his story told. Arguably one of the genre's greatest voices, this no frills account of his fast and fantastic life will enlighten those who are not familiar and thrill those who are."
-- Bernie Taupin, "American Roots Radio," Sirius XM
"Fever is a reminder that some of the last century's most beautiful, heartfelt, and danceable music was produced in the context of struggles against poverty, state-supported violence, racial segregation, and commercial exploitation."
-- Los Angeles Review of Books
"A heartfelt, in-depth portrait of one of rhythm & blues' most tragically overlooked vocal stars. Susan Whitall once again reminds us why she is one of the most passionate and knowledgeable curators of Detroit music."
-- Allan Slutsky, author of "Standing in the Shadows of Motown."