Women of Motown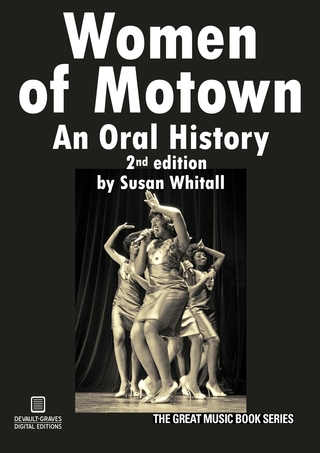 NEW EDITION OUT IN OCTOBER! Available via Devault-Graves, publisher.
A lively and heartfelt oral history describing the triumphs and challenges of the women who helped create the Sound of Young America.

Women of Motown digs beneath the veneer of the Motown publicity machine..."
--Scott Westerman, keener13.com
"...Motown buffs will relish hearing a few more voices add to the lore: the rise and drawn-out demise of Mary Wells; on the road with Diana Ross; the sequined dresses; the rivalries, the romances; the summer 'Dancing in the Street' was banned in some cities for inciting riots."
--Paige Smoron, The Chicago Sun-Times
"Women of Motown is so interesting, especially for those who have a full appreciation of this sort of thing, that you might find yourself reading the whole book in one sitting ... (the book) takes readers on the road, into the recording studio, and a number of other places. But most importantly, it takes them into the hearts and minds of the ladies."
--Margaret Moser, Austin Chronicle